February 23rd, 2009 by
Benj Edwards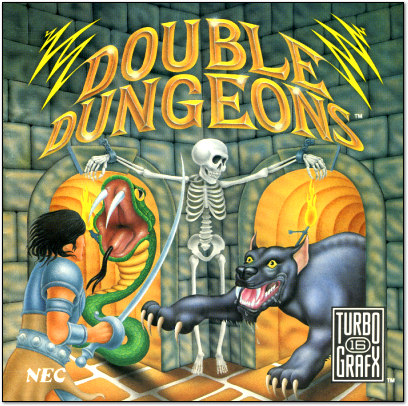 Now we know where those sword-shaped cocktail spears came from.
I seem to recall a 1UP.com feature a few years back that named this colorful airbrush illustration from Double Dungeons (TurboGrafx-16, 1990) as some of the worst cover art of all time. I'd have to disagree. While kinda cheesy by modern standards, I found it captivating when I was a kid. It made me want to play the game, which is probably the goal, right?
[ From Double Dungeons Instruction Booklet, 1990 ]
Discussion topic of the week: Share your nominations for the best and worst video game cover art of all time.
If you use this image on your site, please support "Retro Scan of the Week" by giving us obvious credit for the original scan and entry. Thanks.