August 10th, 2009 by
Benj Edwards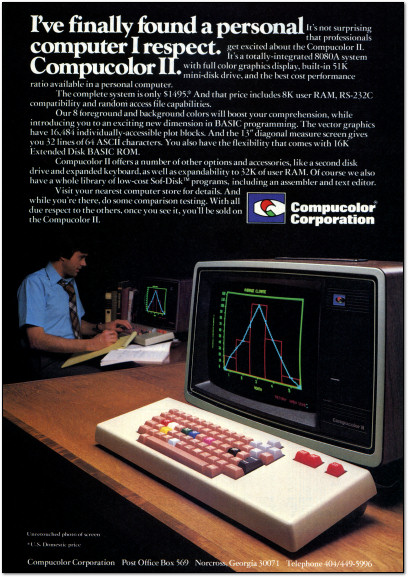 Finally. A respectable computer. Took long enough.
The Compucolor II was one of the world's first personal computers with color display capabilities. It's now quite rare. Does anybody out there have one that they don't want?
[ From BYTE, July 1979 ]
Discussion topic of the week: Have you ever regularly used a computer without a color display? If so, tell us about it.