December 14th, 2009 by
Benj Edwards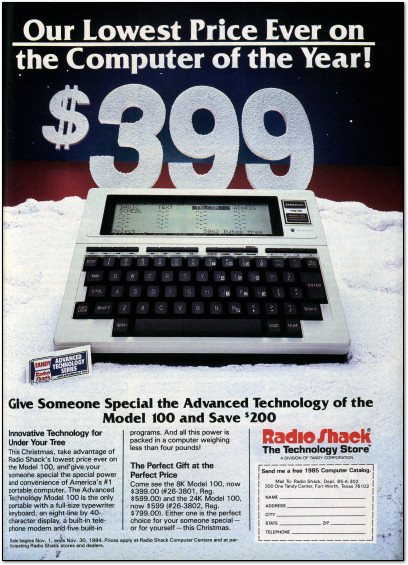 Red Wizard, your life force is running out.
I'm presently so sick that I'm about to keel over and mop the floor with my head, so you'll have to provide your own commentary on this one. All I know is that the TRS-80 Model 100 is awesome, I have two of them, and I took one apart for PC World last year.
And look — Christmas theme!
[ From Computers and Electronics, December 1984 ]
Discussion Topic of the Week: Have you ever bought someone a computer for Christmas? Tell us about it.