August 19th, 2010 by
Ulaf Silchov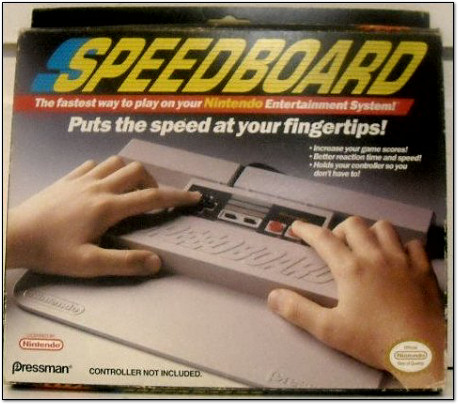 SOME PEOPLES ASK ULAF THIS: HOW IS IT THAT MY MIND CAN CAPTURE THE SPEED? TO WHICH ULAF RESPAWN A SIMPLE WORDS: WITH THE SPEEDBOARDS OF COURSE. IT IS TRUE THAT THE SPEED OR THE BOARDS HAVE BEEN HARDEST TO TAME OF ALL ELEMENTS, SO THE MAGIC OF THESE DEVICE CANNOT BE UNDERSTOOD.
SO THEN ALWAYS RECALL THIS DAY THAT HERE YOUR MIND SEES THIS SPEEDBOARDS PHOTOGRAPHY, ONE PICTURES OF THAT ULTIMATE MASTER DEVICES FOR THE NINTENDO ENTRAPMENT SYSTEM (NES FOR ABBREVIATED). ULAF USE IT AND USE IT, THEN OBTAIN HIGHEST SCORE EVER DURING MEGA MEN II WITH FINGERTIPS. NO SMALL FEET.
JUST A QUICK NOTE FROM MY MIND. GO BACK TO LIFE NOW. UNTIL NEXT TIME THIS IS ULAF SAYING BE THE MASTER.
—
Ulaf Silchov is an expert in video games and computers. He also writes for "Svadlost Weekly" and "The Almost Perfect Circle Newsletter."