May 16th, 2011 by
Benj Edwards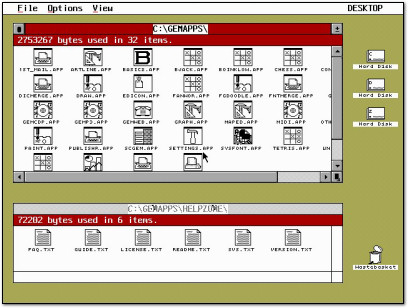 Think Windows, OS X, and Linux are the only modern desktop operating systems out there?
No?
(OK, I know you're smarter than that. But just for a moment, feign ignorance so my intro works.)
Think again! Up now on Technologizer is "The Secret World of Alternative Operating Systems" — a slideshow devoted to 12 little-known GUI-based operating systems. Many of them are free, all run on the x86 platform, and none are based on Linux. Even cooler, a handful of them descend from legacy OSes and GUI shells that once intended to compete with Microsoft Windows.
This particular slideshow is devoted to operating systems that run on the most common PC standard at the moment, so don't get disappointed if you don't see AmigaOS, RiscOS, or MiNT up there.
I hope you enjoy it.