Tuesday, March 18th, 2008
What is Nasty?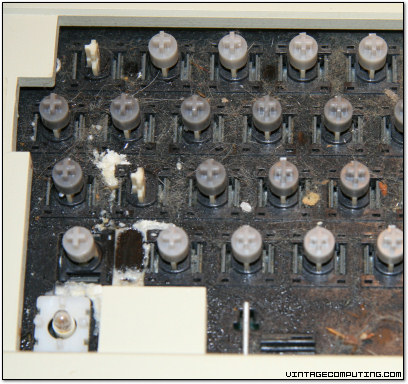 Nasty is the keyboard of my well-loved 29 year-old Apple II Plus.
It's always a bad sign when a keyboard that's been sitting untouched for ten years in climate-controlled storage is wet beneath the keys, coated with a glistening, gooey gunk of unknown origin. Mix in two decades of fuzzy dust and moldy cat hairs, and you have yourself a potent cocktail of pure, unadulterated Nasty.