November 15th, 2010 by
Benj Edwards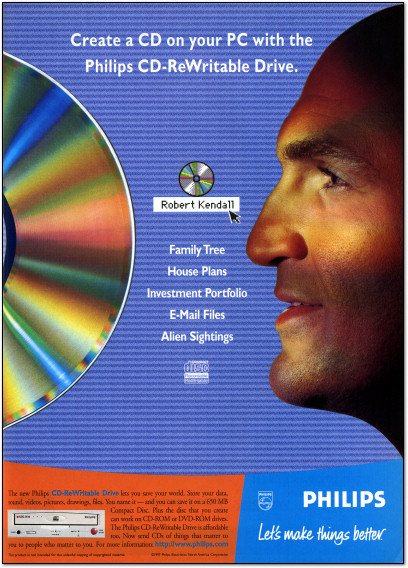 "This product is not intended for the unlawful copying of copywrited material."
Rewritable CD-RW discs seemed like a good idea when CD-Rs (which could only be written once) still cost $10 a piece. But as the price of CD-Rs fell to pennies per disc over the course of about five years, the CD-RW format's popularity quickly faded.
[ From PC World, November 1997, p.103 ]
Discussion Topic of the Week: When did you burn your first CD-R or CD-RW? How did you feel when you did it? What did you write to the disc?