Monday, October 16th, 2017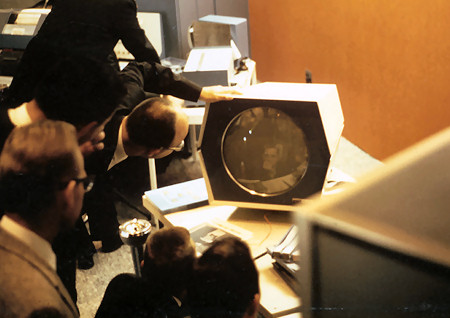 The world's first video game tournament took place at Stanford on October 19, 1972, 45 years ago this week. The Living Computer Museum in Seattle is hosting an event on Thursday to commemorate this anniversary, and in conjunction, they commissioned me to write this article about the history of Spacewar and its influences.
—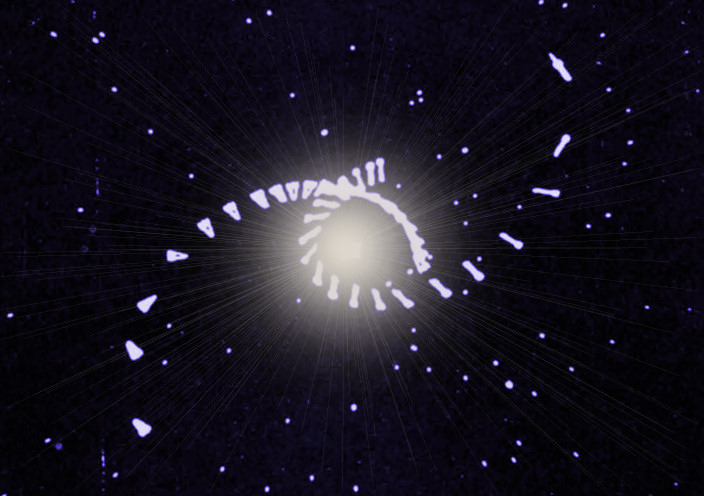 It has been fifty-five years now since the first release of Spacewar!, a seminal computer game that began as a low-key tech demo among a group of friends but soon grew to rock Western culture like a tidal wave. When a group of Harvard employees and MIT students named Steve Russell, Wayne Wiitanen, Alan Kotok, Martin Graetz, Dan Edwards, and Peter Samson created the game, they had little idea that it would evolve into one of the most important cultural developments of the 20th century.
In its most basic version, Spacewar pits two player-controlled rocket ships against each other in a game of orbital single combat. Each player uses a set of switches to guide their ship through a physics-based two-dimensional simulation of deep space. Momentum and inertia play their part just as they would with a real spaceship, and a large star in the middle of the screen acts as a huge gravity well that draws the ships into oblivion if they do not carefully thrust their way around its pull.
As the first interactive virtual world — in the sense that it simulated physical space — Spacewar set conceptual precedents that are still reverberating in our society. The game also marked a new dawn for human storytelling, allowing interactive expressions of archetypal stories as old as civilization itself. Along the way, it also launched a massive industry.
All this starting in 1961 — the year men first went into space.
[ Continue reading Spacewar: Profile of a Cultural Earthquake » ]