Monday, February 19th, 2018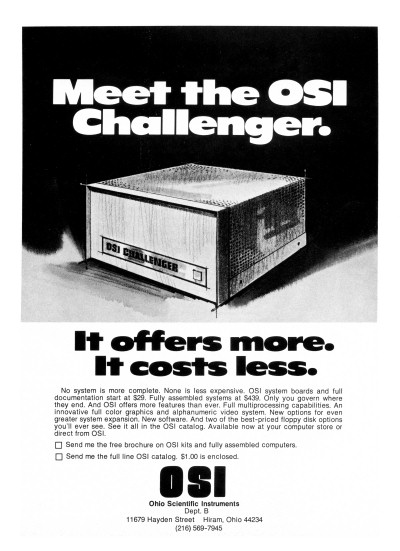 Simple beginnings
This ancient personal computer ad comes to us from February 1977 in Byte Magazine — before the launch of the Apple II.
Like the Apple II, Ohio Scientific Industries' Challenger PC used a MOS 6502 CPU.
I don't know too much about OSI, since I have never owned a machine they made, but I know that they were very important in the early PC industry. I found a really neat website about OSI boards if you want to learn more. You can also learn more about their complete systems, including those with Apple II-like built-in keyboards at this website.
[ From Byte Magazine, February 1977, p.65 ]
Discussion Topic: What's the oldest computer you've ever used?