Monday, November 26th, 2018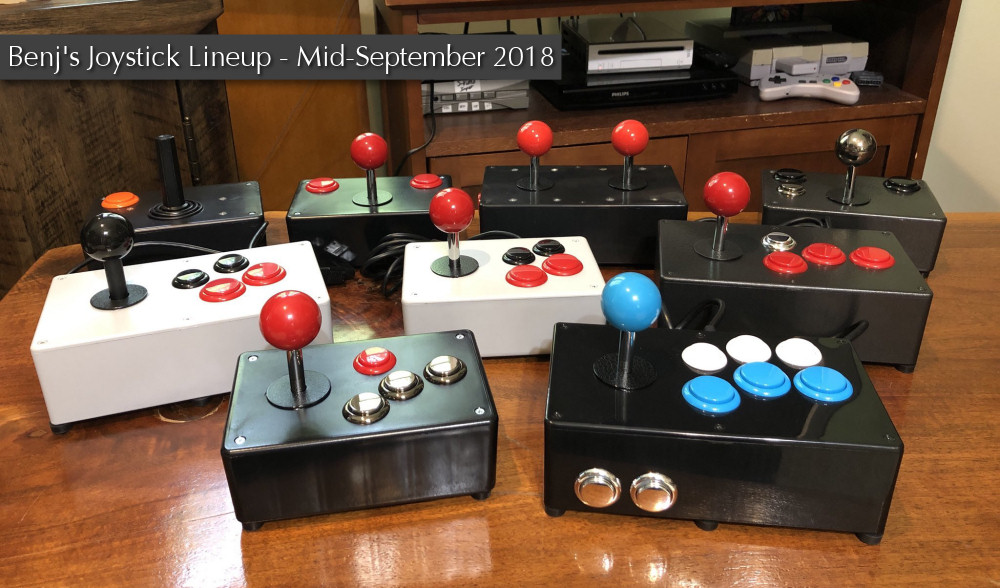 Since August 1st of this year, I've been building and selling custom joysticks through Twitter. This small venture has been an unexpected success.
People love them, and that makes me very happy. I've sold about 140 so far, and I've built and shipped about 100 all around the world.
The past few months have been a wild ride, and I'd like to tell you some about it.
The Highest Quality Parts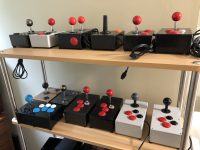 The basic concept behind every joystick I've made so far is simple: bring the best quality arcade parts to home consoles and computers.
I've been using Japanese arcade joysticks and buttons from Sanwa Denshi, a firm that makes some of the best arcade assemblies in the world.
The results have been incredible. Games I thought previously unplayable are suddenly rendered fun, like lifting some kind of fog.
Mushy, worn out control pads have come between me and gaming for too long, and I had no idea. When you push a button or move the lever on one of my sticks, something happens. Every time. There is no blaming the controller for gaming failures.
That extra level of accuracy brings new life to older games. Especially on platforms that didn't have great controllers to begin with. Figuring this out has made me want to share these joysticks with everybody. But let's take a step back and see how this all got started.