October 27th, 2017 by
Benj Edwards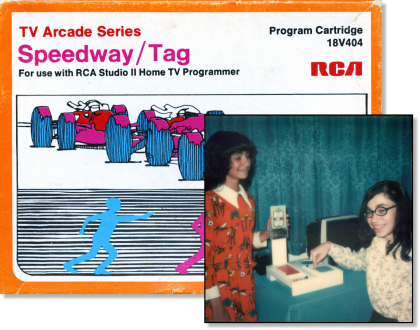 Ever heard of Joyce Weisbecker? If not, you'll probably hear her name a lot in the future — at least in video game history.
FastCompany just published an article I wrote about Weisbecker, who was probably the world's first female professional video game developer, predating the work of Carol Shaw by several years.
In 1976, Weisbecker created two games for the RCA Studio II console (released Jan 1977), which was based on her father's home computer architecture. Her story is fascinating, and I had a lot of fun bringing it to light. I hope you enjoy it.
By the way, if you enjoy seeing this kind of work from me, please consider supporting me on Patreon. At this point, Patreon support is absolutely essential to what I do.
There are many more stories like this out there, including some I know about already, but they will never be developed without financial support.