Monday, October 31st, 2011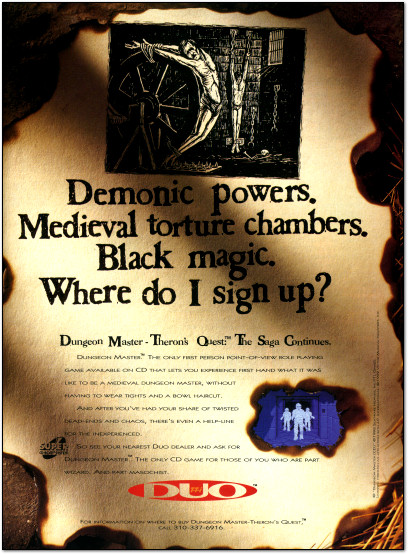 Dungeon Master: Theron's Quest – The video game for brutal dictators.
Happy Halloween from VC&G
P.S. Here's a Dungeon Master II scan from last year.
[ From Electronic Gaming Monthly, June 1993, p.77 ]
Discussion Topic of the Week: Have you ever dressed as a video game character for Halloween? Tell us about it.