Tuesday, May 15th, 2007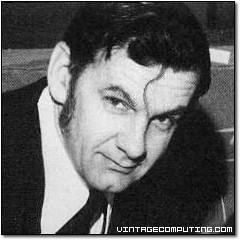 Forty years ago today, the world's first television video game contest took place in a small lab in Nashua, NH. The place was Sanders Associates, a large defense contractor, and the contestants were Ralph Baer and his technician, Bill Harrison. The inventions of these two men and a third, Bill Rusch, would later appear commercially as the Magnavox Odyssey console in 1972.
History has heard quite a bit from Baer recently, including an interview I conducted with him back in January. But most often overlooked is perspective of the second player in that monumental game, Bill Harrison, who built all of the original Sanders video game hardware by hand. Now 73 years old and retired, William L. Harrison finally gives his side of the story in his first ever interview, and it's exclusive to Vintage Computing and Gaming.
[ For more information on this important anniversary, read my feature, "Video Games Turn Forty," at 1UP.com. ]
[ Continue reading VC&G Interview: Bill Harrison, The First Video Game Hardware Guru » ]