August 12th, 2016 by
Benj Edwards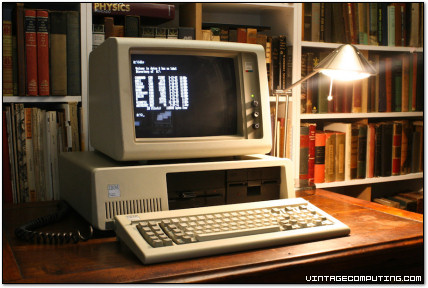 35 years ago today, IBM launched the IBM Personal Computer — the first-ever IBM PC. While it was simply called the "IBM Personal Computer" back then, we now know it more commonly by its model number, 5150.
PCWorld recently asked me to do something to celebrate this anniversary, so just a few days ago, I took apart my personal IBM PC 5150 and documented the process on my workbench. And back in 2011, I wrote some other articles about the IBM PC on the occasion of the machine's 30th anniversary.
In fact, I've done a lot of coverage of the IBM PC over the years, so I thought you guys might enjoy seeing a collection of all of them in one place. Here we go.
Features
IBM PC Retro Scans of the Week
IBM PC-Related VC&G Posts
There may be more lurking out there, but that's quite a bit of reading if you're interested in the IBM PC.