Monday, January 31st, 2011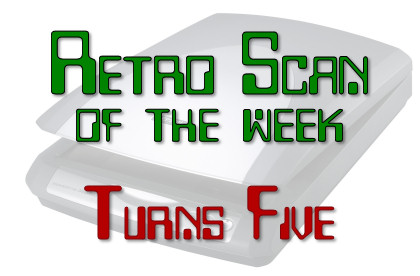 As of today, I have posted a Retro Scan of the Week every Monday for five years. That's 263 entries total — each post containing at least one scan of something deliciously vintage for you and yours to enjoy.
But wait a minute. Let's back up a bit to the "every Monday for five years" part. I can't quite believe that. Have I really been doing these scans for five years? Every single week? Dear God. As crazy as it sounds, the answer is yes.
I hear some of you chanting "speech," (or maybe that's just the audience of one inside by head) so I will say a few words of reflection.