January 31st, 2011 by
Benj Edwards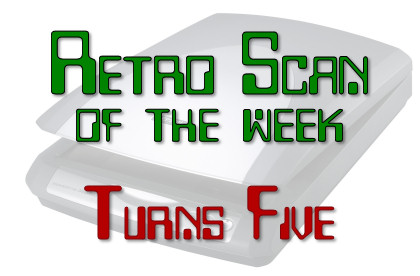 As of today, I have posted a Retro Scan of the Week every Monday for five years. That's 263 entries total — each post containing at least one scan of something deliciously vintage for you and yours to enjoy.
But wait a minute. Let's back up a bit to the "every Monday for five years" part. I can't quite believe that. Have I really been doing these scans for five years? Every single week? Dear God. As crazy as it sounds, the answer is yes.
I hear some of you chanting "speech," (or maybe that's just the audience of one inside by head) so I will say a few words of reflection.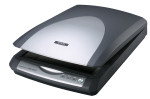 First off, I'm surprised my scanner is still alive and kicking. I've used the same one for over five years now: an Epson Perfection 2480 Photo. And I've used it for more than just the Retro Scan of the Week. I have no special love for this particular scanner unit, the model, or the brand. It just happened to be the scanner I had when I started. My father gave it to me as a present in 2005, I believe.
Thanks to my scanning efforts, I cannot escape what I have created. Every time I research vintage stuff on Google for my freelance articles, I always run into a Retro Scan of the Week on Google Image Search. Without fail. It's kinda like how you accidentally find pornography even if you're searching for "A4 paper dimensions," although this happens through no devious machinations on my part. (It would be funny if, for a change, every time people searched for porn they found a RSOTW. Maybe in five more years.)
Watermarks Avoided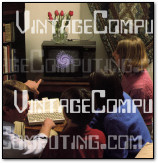 I almost watermarked every one of my Retro Scans. Destructively so. There was a time in the early days of VC&G when the blog medium was so popular, hyped, and fast-growing that folks were copying my articles, scans, and everything wholesale and publishing them on their blogs without any form of attribution. It happened a lot.
I wanted to protect the work I put into finding and scanning the material I put up so others couldn't just snatch it away with no effort. That work was (and is) key to the soul of this blog; it makes VC&G what it is. Like many sites, I turned to watermarks.
It took a spirited, somewhat juvenile comment-tussle with archivist Jason Scott (I called him a communist, he called me a 'pile of glands with a weblog' — we have both since written kinder words) in March of 2006 to help me see the light. There would be no watermarks for images I didn't own.
A few weeks later, I thought of a compromise: the "tagstrip" — as I call it. It's that 45-pixel high black border I add on to the bottom of every image. It asks politely for honor-based credit while claiming no legal rights to images I didn't create myself.
I created the tagstrip to discourage both lazy hot linking without attribution and blatant bot-culling reposts. Meanwhile, the strip obscures none of the actual scan itself, so those who are interested can take the time to remove it. This approach has worked beautifully and it has encouraged many to give credit for my scanning efforts than would have otherwise.
By the way, I now agree with Jason Scott fully the topic of watermarks. Watermarks — on stuff you don't own — is for chumps. Chumps, I say. The practice is almost exactly like taking a big fat stinky dump on the floor in the middle of a party. I'll let you decode that one.
Times have Changed
Since I began posting regular scans in 2006, the novelty of vintage scans on the web has drastically subsided. Whereas in 2006-2007, many of my scans got link love from bigger blogs and sites like Digg, etc., now they are just part of the standard background noise on the Internet.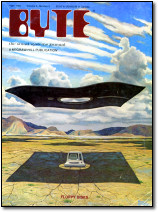 More people have scanners now. Vastly more scanned vintage computer and video game material is available on the web, including whole issues of vintage magazines. Kotaku started posting scans of arcade fliers not too long after RSOTW became popular, and I've seen more than a few VC&G-like blogs that now have scan features. Our watermarking argument even inspired Jason Scott to create digitize.textfiles.com, the un-RSOTW.
But I'm not complaining at all. In part, I created this new world we live in. I keep scanning because it's not just the scan files themselves that make Retro Scan of the Week what it is. It's the whole package: the pride I take in selecting entertaining scans, the hours I put into cleaning up the dust and scratches on every one, the additional commentary that I try to add where possible, and best of all, the reader conversation that surrounds each entry via the "Discussion Topic of the Week."
RSOTW has become the office water cooler of this site — a place where like minds can gather and chat. I like that a lot. I suspect I'll keep doing this until I get tired of it. Or until Jason Scott breaks my scanner with a sledgehammer.
Retro Scan of the Week Anthology
Below you'll find a list of links to every single Retro Scan of the Week column posted on VC&G up to this point (263 total). I hope you enjoy looking back over them. If do you undertake such an epic review, I suggest clearing your schedule because it may take a while.
Just for trivia's sake: the Retro Scan with the most comments so far is "The Most Complicated Video Game Controller Ever Devised" with 47. Second place goes to "Double Dragon: The Movie" with 40 comments.
2006:
2007:
2008:
2009:
2010:
2011: