Wednesday, February 10th, 2021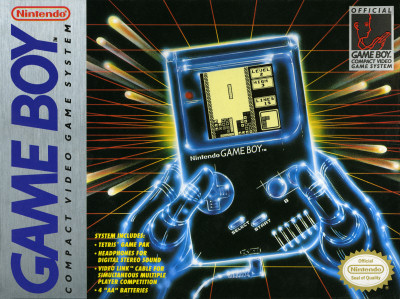 Now you're playing with…glowing robot hands?!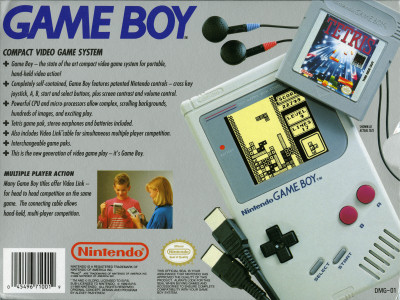 Brother and sister are finally getting along with "Multiple Player Action."
A friend recently noticed I haven't posted a new Retro Scan since 2019 (by the way—wasn't 2020 hell?), so I thought I'd dig through the archives and look for something fun. My scanner isn't even hooked up at the moment. That's how long it's been!
Here's a nice high-resolution scan of the Nintendo Game Boy box art, front and back, that I scanned a few years ago for an article. One of the most fascinating things about it for me is how the text on the back refers to the Game Boy's D-pad as a "cross key joystick." As far as I know, this is the first and only time I've seen it described that way. So maybe that's the official Nintendo term for the D-pad?
I know I've let this site wither on the vine for too long, but I'm glad some people are still out there reading it. Hope you enjoy the scan.
[ From Nintendo Game Boy North American Box, 1989, Front and Rear ]
Discussion Topic: What's your favorite Game Boy game?