December 13th, 2011 by
Benj Edwards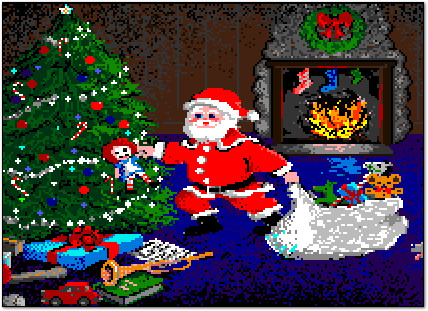 It's that time of year again: the Yuletide. Instead of writing something new and fresh for the season, I thought I'd dredge through the VC&G archives for Christmas material and collect it all in one place.
Below you will find a list of everything Yule-flavored from this site and my freelance work. There are a couple slideshow gems in there that you don't want to miss, so check those out if you haven't already.
I have a soft spot for Christmas, having been raised with the tradition, so this list is for me as much as it is for everyone else. After going through these things again, it's amazing to see how much Christmas stuff I've posted over the years. I hope you enjoy it.
Christmas Slideshows
Christmas Retro Scans of the Week
Christmas VC&G Posts
Merry Christmas to all, and to all a good night!