Monday, October 26th, 2015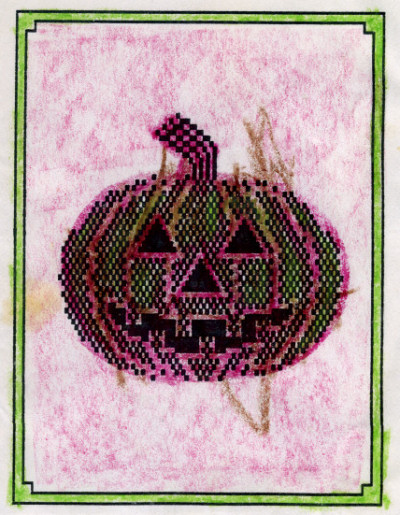 Happy Halloween from 1984
My family has this way of saving everything. Not through conscious, organized preservation, but by virtue of never throwing anything away.
In that vein, I was digging through some old papers at my mom's house after my father passed away in 2013, and I came across this homemade Halloween greeting card.
From the looks of it, my dad made the card for me and my brother using Broderbund's Print Shop on the family's Apple IIc. It is printed on a single sheet of 8.5″ x 11″ paper; one is supposed to fold it in half twice to achieve a gatefold design with a front, inside, and back. Click the image above to see the whole thing unfolded — the other side is blank.
As for who colored it with crayons, I'm guessing I did (perhaps my dad or brother did it neatly, then I gave it a once-over with a brown squiggly line). What a great momento from the home PC era. Happy Halloween!
[ From Personal scan of homemade Halloween card, ca.1984-85]
Discussion Topic of the Week: Have you ever made a personalized greeting card using your computer? Tell us about it.