February 1st, 2016 by
Benj Edwards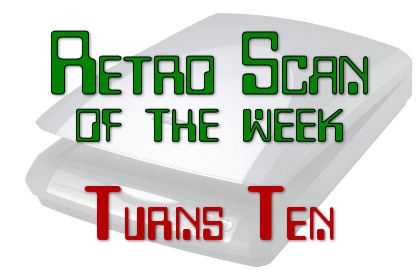 On January 30th, 2006, I posted my first entry in the Retro Scan of the Week column: "When to Use Low Speed Modems." Below that first scanned image, I wrote:
I found this amusing, so I thought I'd share it. More to come.
I was right about that last sentence. Since then, I've shared weekly scans on my blog 522 times — every Monday for 10 years.
Yep, Retro Scan of the Week just turned 10.
While it is not an achievement on-par with, say, building the pyramids, working at the same company for 50 years, or hosting a late-night talk show for decades, I am slightly overwhelmed when I try to consider the scope of this anniversary and what it actually means to me personally.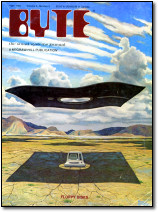 What I think it means is that I have been dedicated to preserving computer and video game history for an officially long time now (this blog itself turned ten last year). And I have always wanted to share it with others. Retro Scan of the Week has been a regular and effective way to achieve both goals.
For years, I have used the column as an opportunity to provide more than just images. When I could, I have attached personal commentary about the scans I'm showcasing because I hope it will give valuable context to future historians (assuming copies of my blog survive that long). Also, reader comments have been equally important in capturing the firsthand reactions to products and events over time.
Without that extra something that gives RSOTW its unique quality, I probably would have quit posting them years ago. But NOPE. 10 years.
The End of an Era?
On the occasion of this colulmn's fifth anniversary, I wrote a retrospective that is worth reading if you are interested in learning some historical background on my Retro Scan of the Week column. (There's also more about RSOTW in this interview from last year.)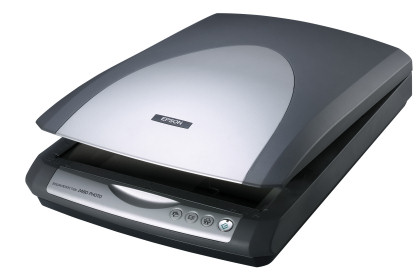 That earlier anniversary — coming in a different era where blogs and scans were slightly more relevant — felt more meaningful somehow. At that point, I had done something for a long time (in blog years). Now I've done it twice as long. And honestly, not much has changed in five years, other than the fact that I finally upgraded to an 11″x17″ large format scanner last year — and that there are twice as many scans on this blog.
But now that I have reached this milestone, I think I might be winding down the column some time soon. While it wouldn't be too hard to keep going for years on end, I think ten years is a nice emotional and philosophical cap to this project.
For now, I'll mull it over. It's a hard considering pulling the plug on something you've spent every Monday for ten years doing. But whatever happens, there will be a legacy left behind. At some point I plan to put all my high-res scans on the Internet Archive, for example. And RSOTW images still haunt Google Image Searches like nobody's business. I keep running in to my own work when I'm trying to research something else.
Whatever happens, it has been a fun 10 years. Thanks for reading along with me as we have rediscovered the past together.

——
Retro Scan of the Week Anthology
Below you'll find a list of links to every single Retro Scan of the Week column posted on VC&G up to this point (523 total). If I were feeling brave, I would turn this into a graphical gallery with thumbnails. Perhaps some day. Until then, enjoy links ahoy!
2006:
2007:
2008:
2009:
2010:
2011:
2012:
2013:
2014:
2015:
2016: